Simple. Convenient. Private. Digital.
Prescription Maker for Android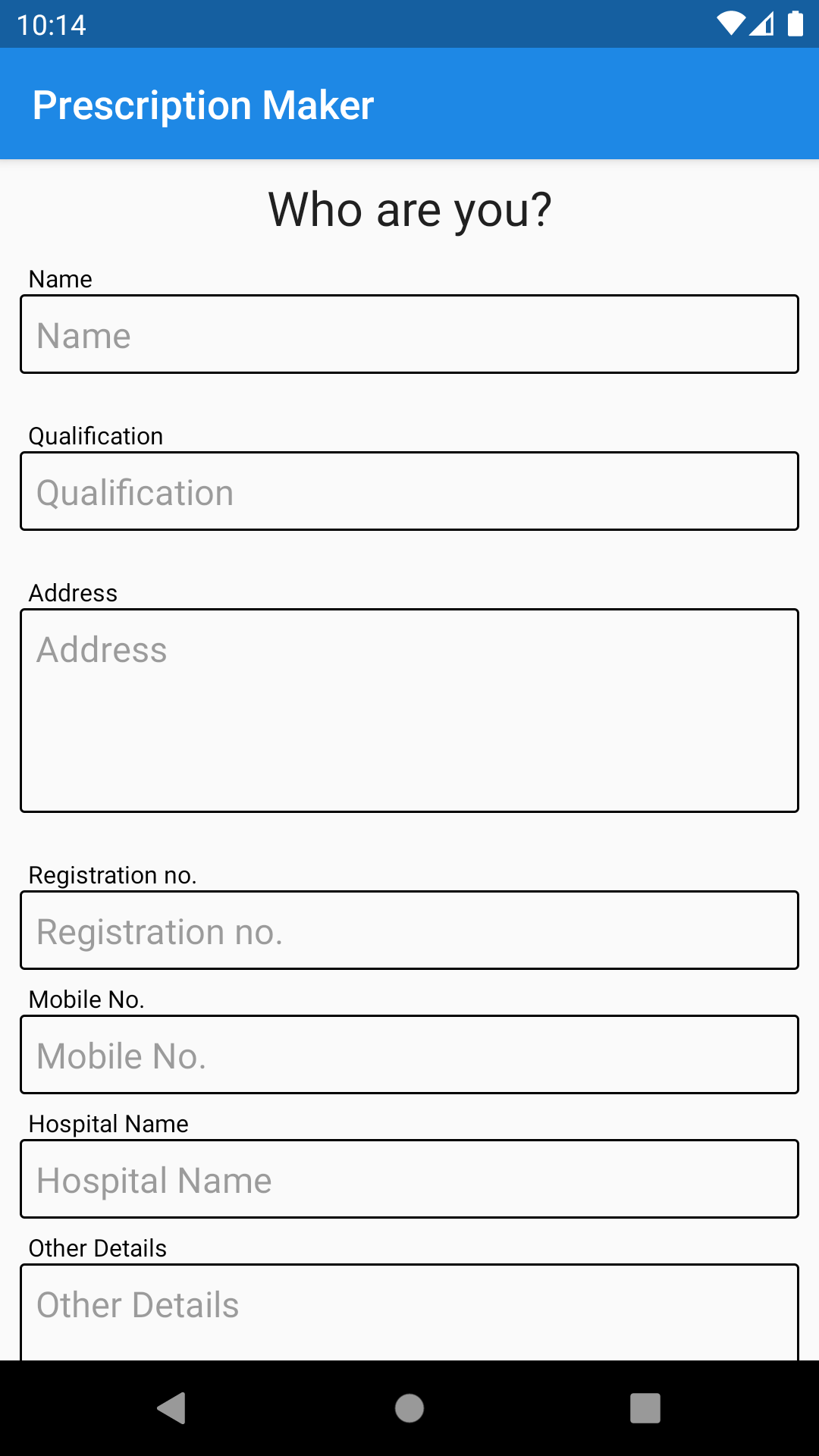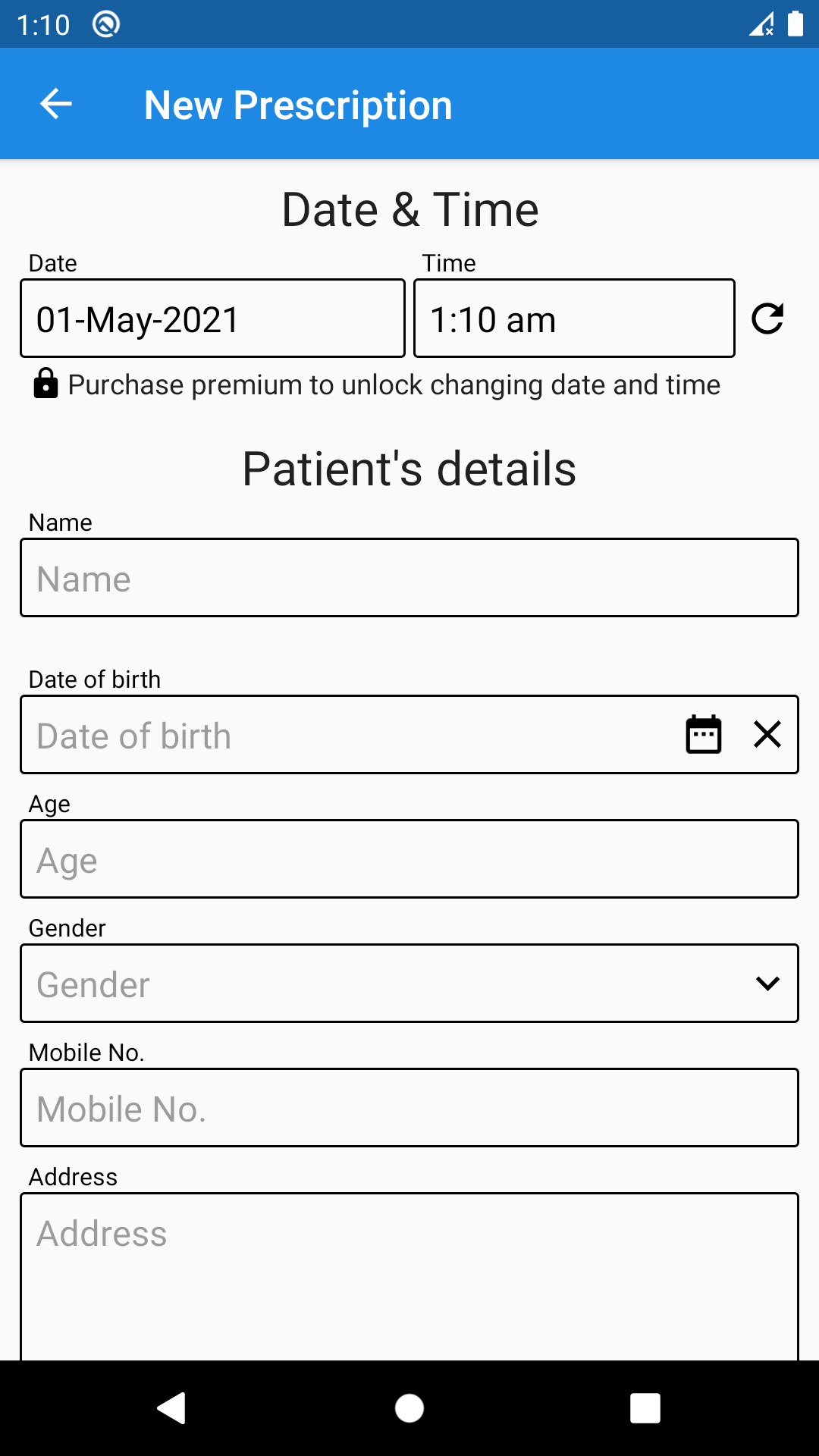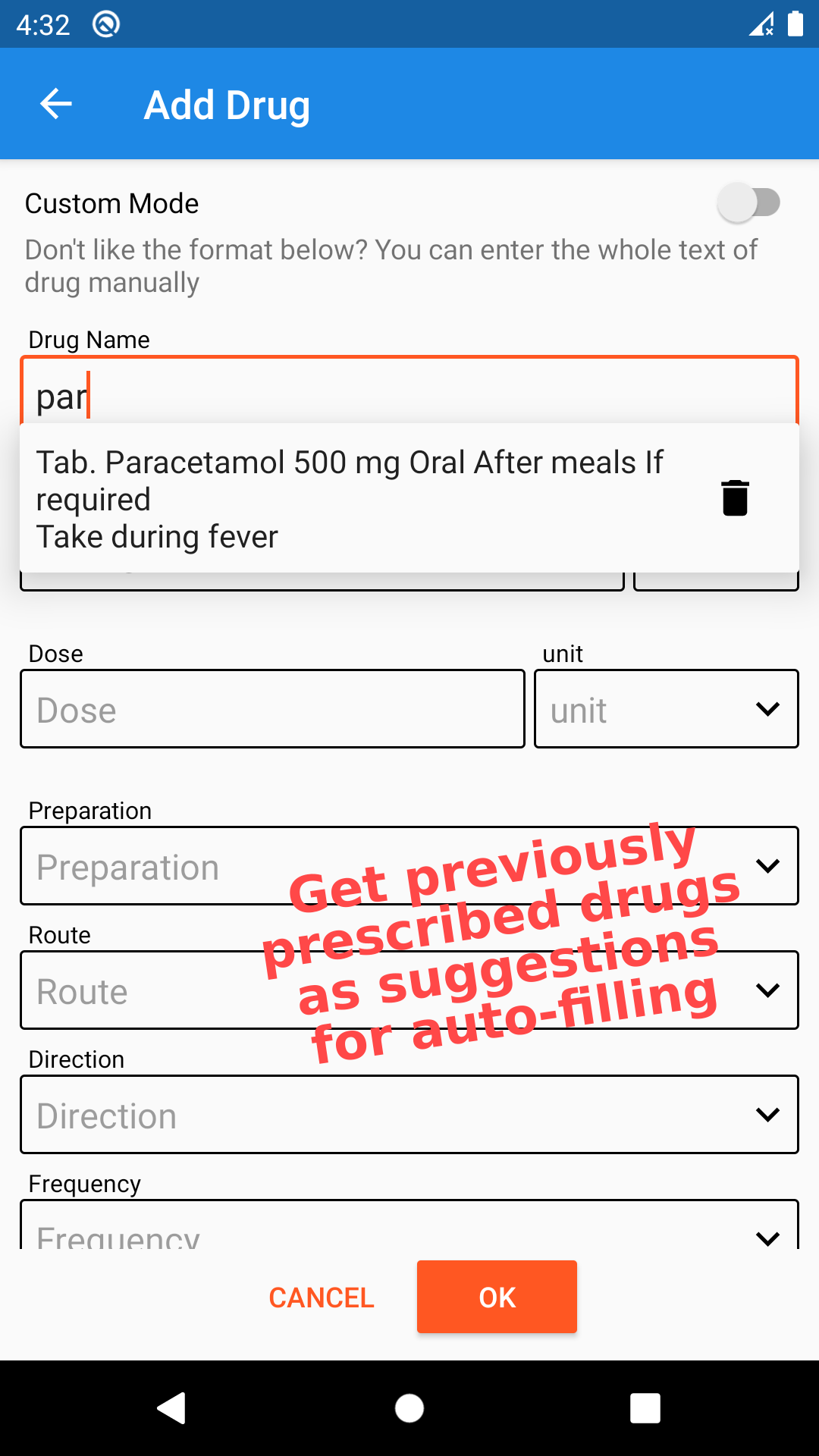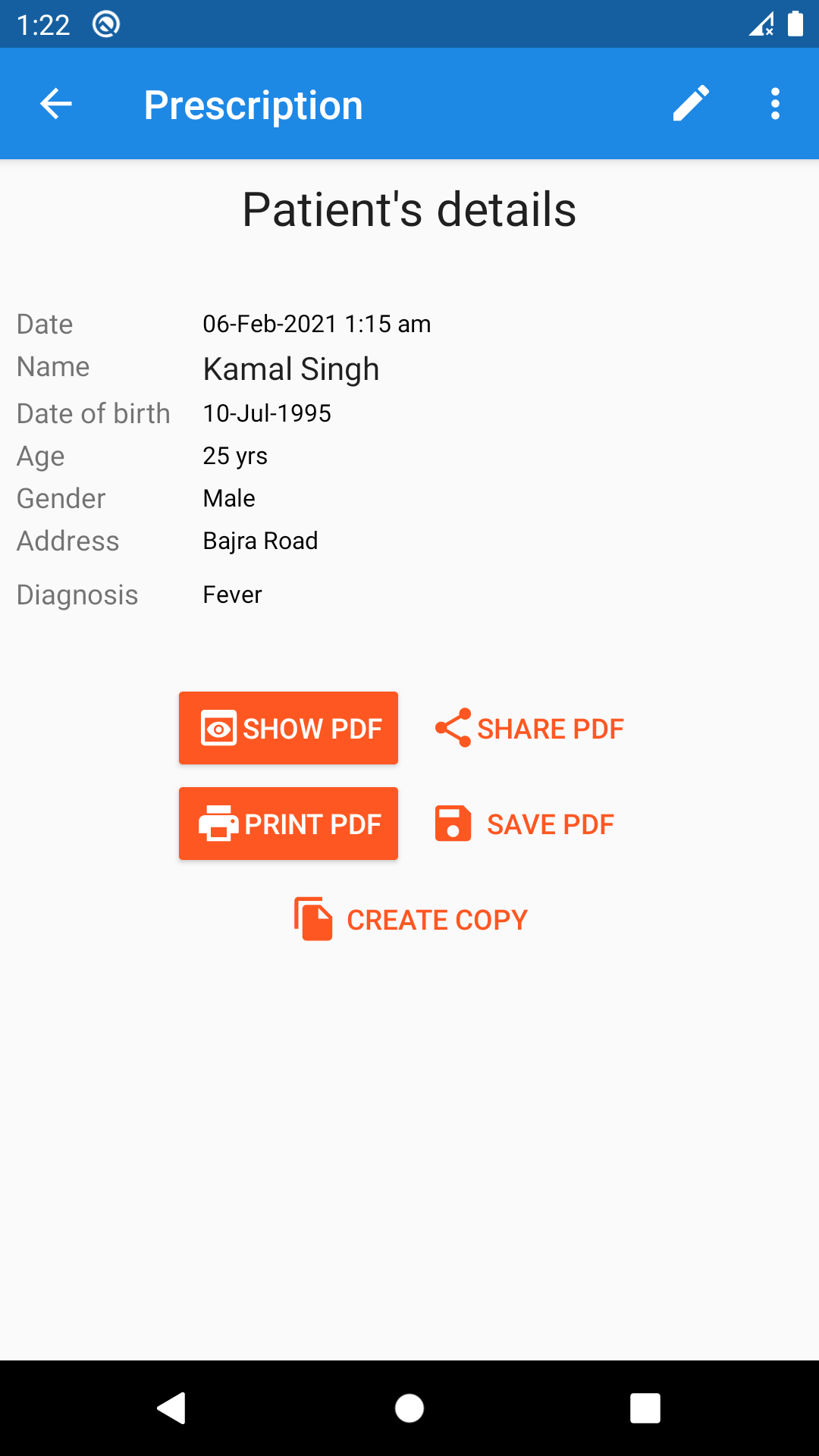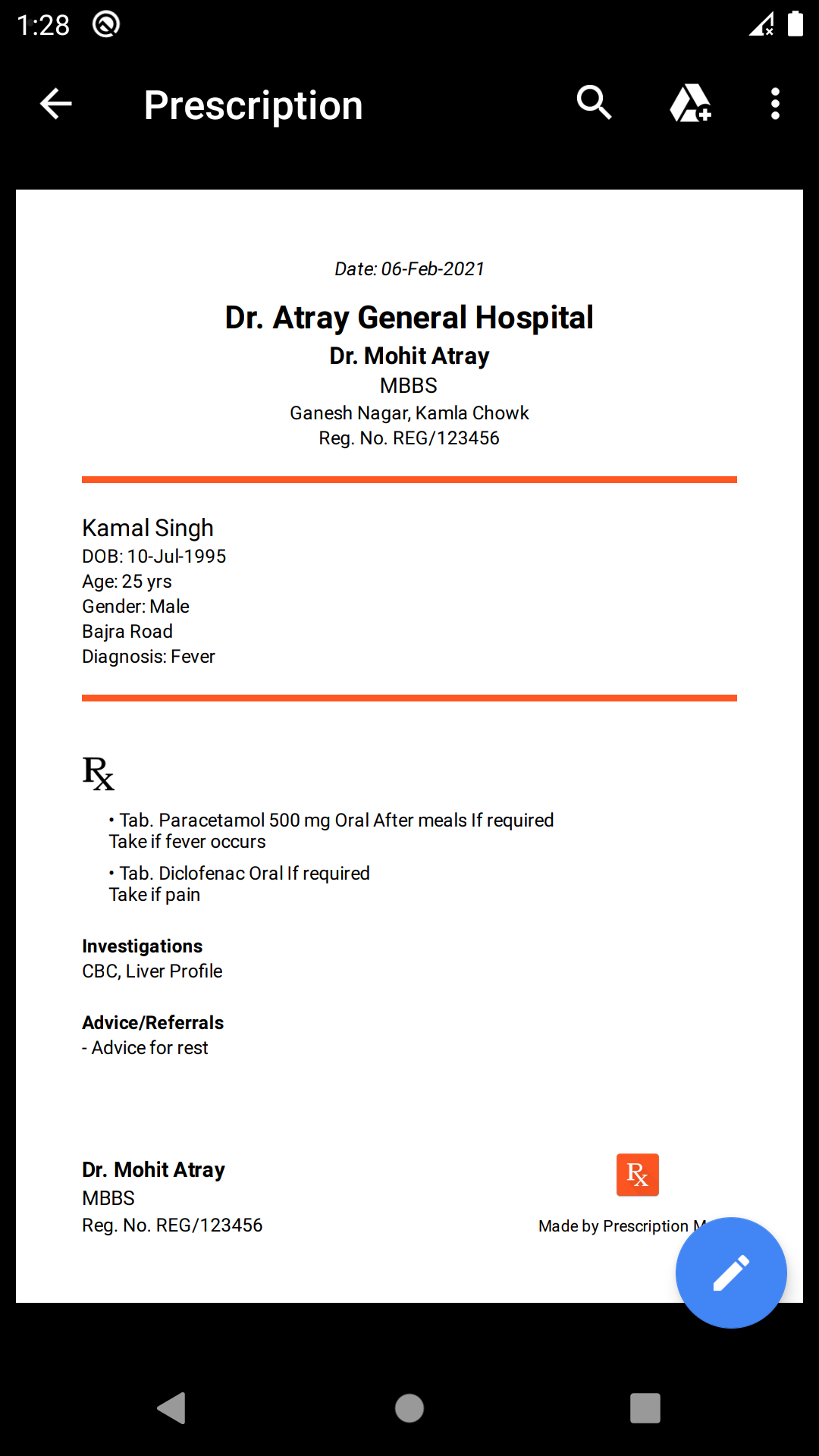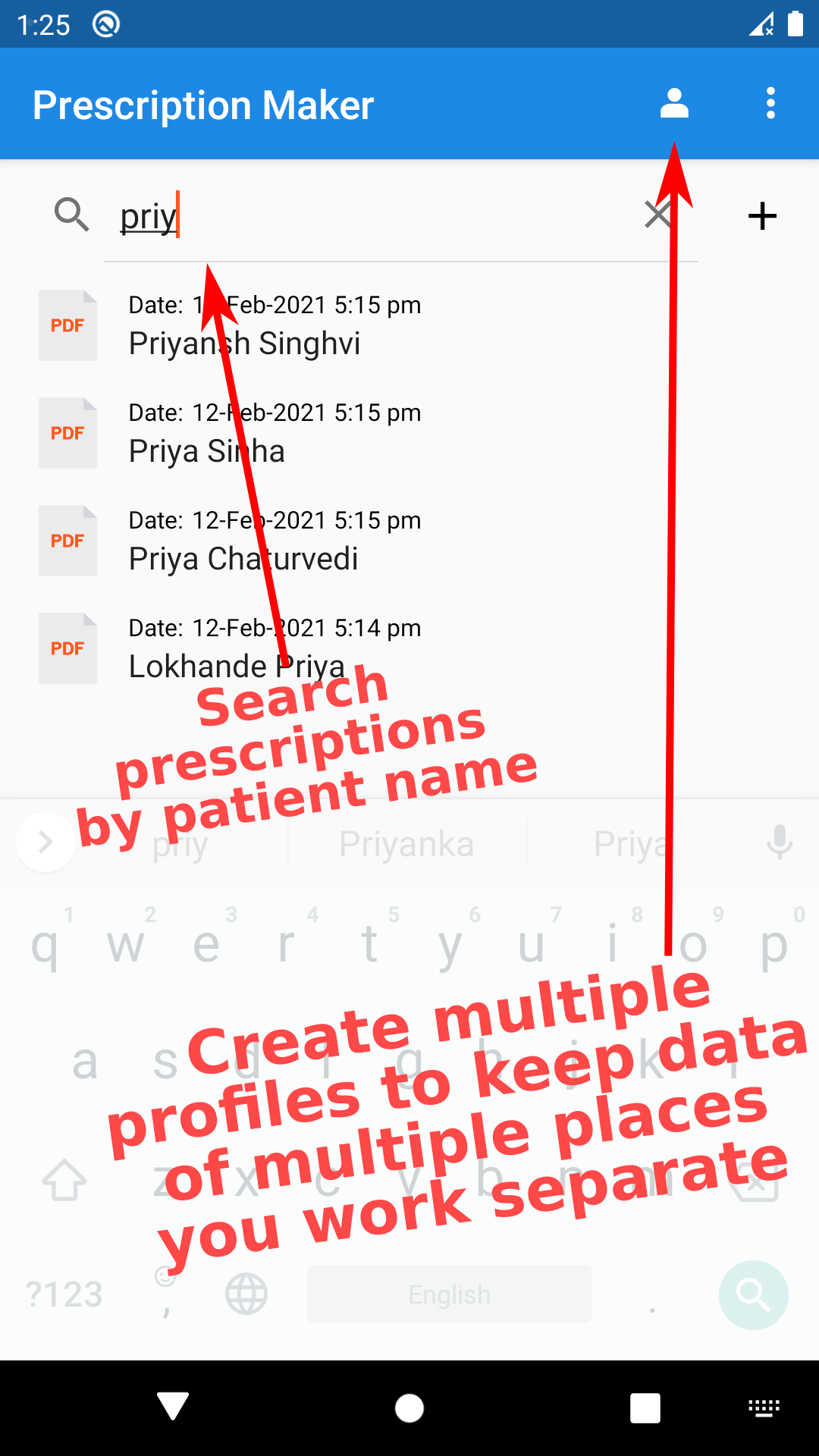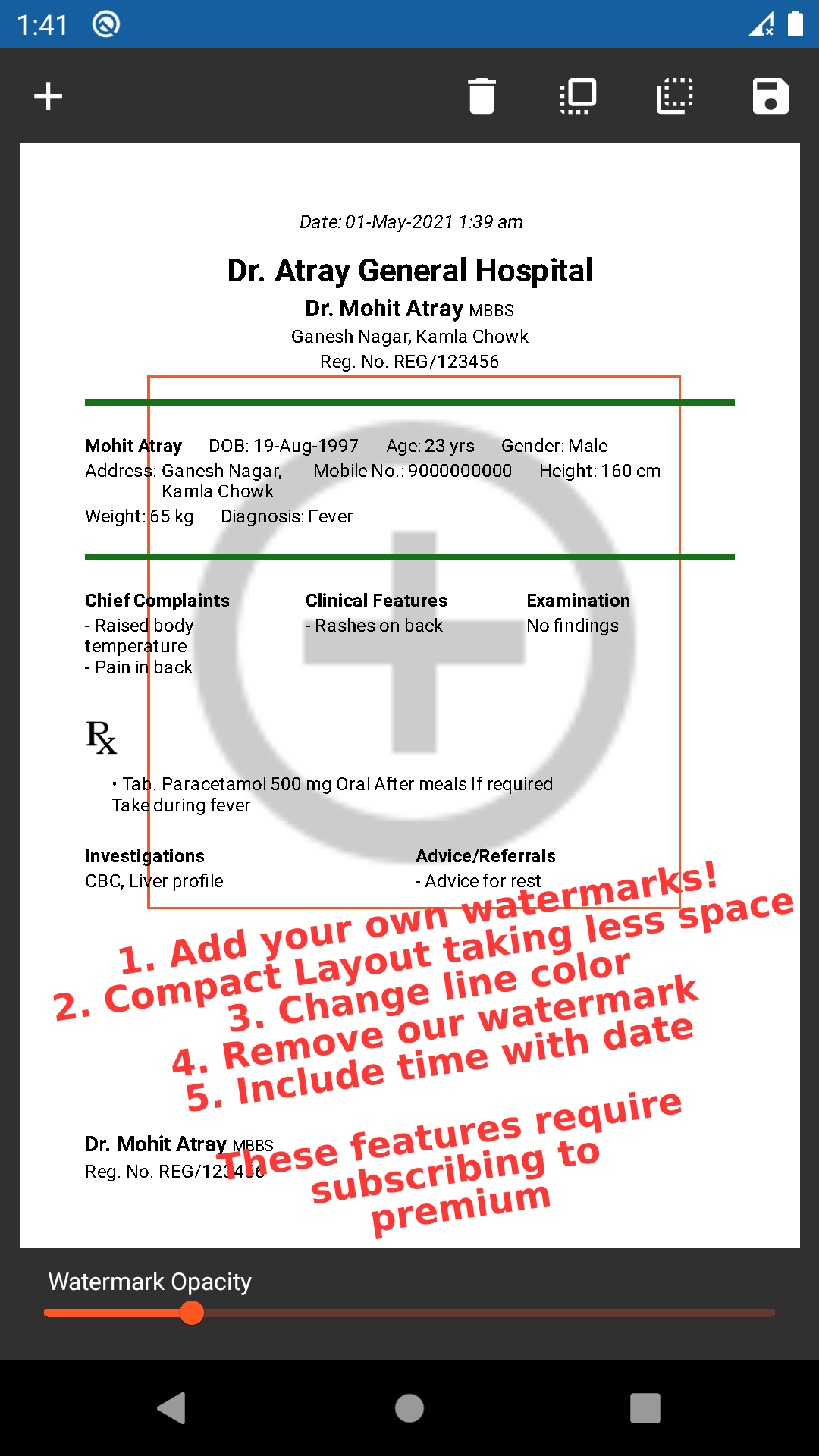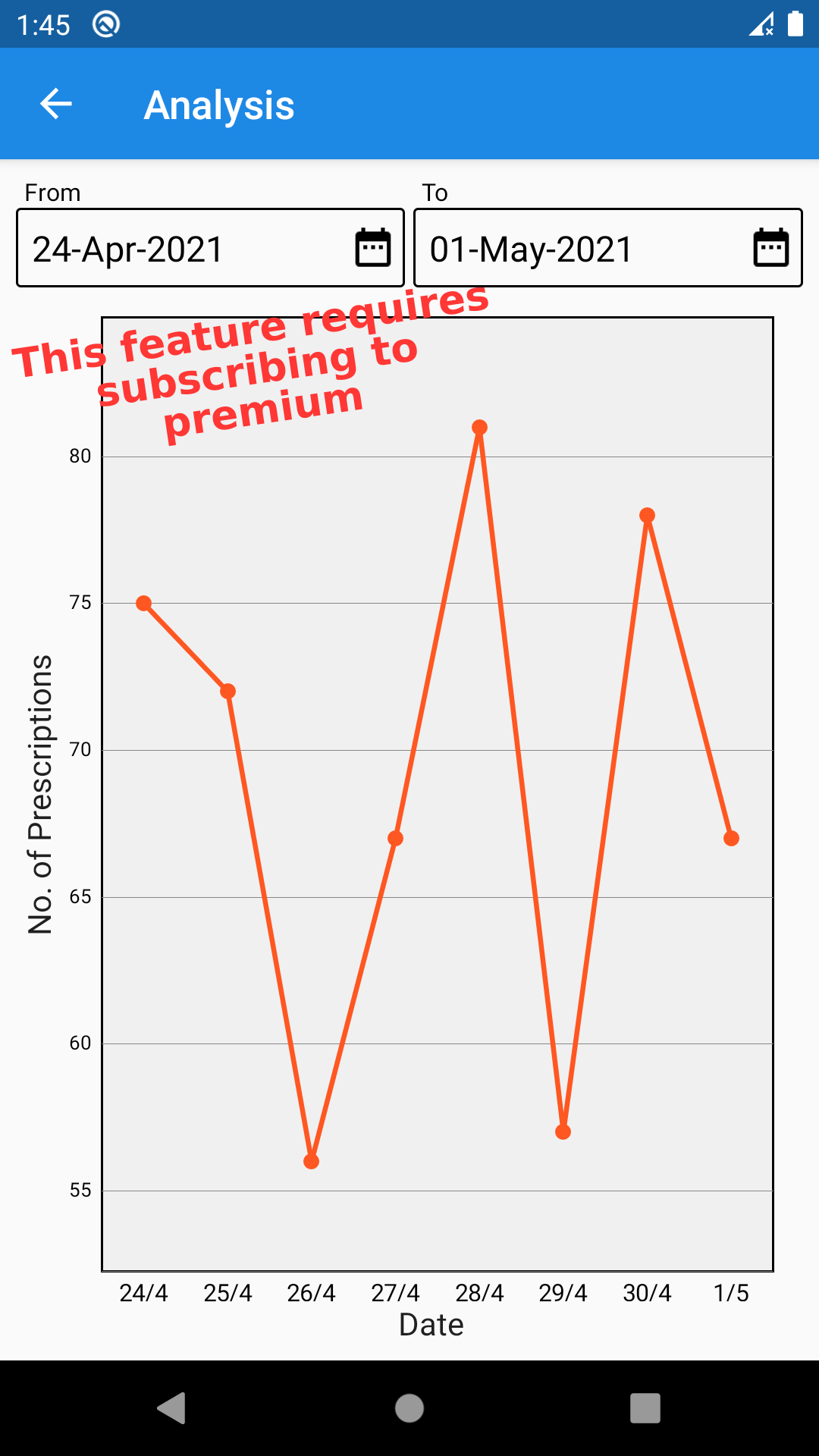 This app is for doctors to make it easy for them to write prescriptions. You can write a prescription and share it as PDF or print it.
Features
Generate prescription offline and share as PDF or print it.
Auto-complete previously prescribed drugs.
Search saved prescriptions by patient name.
Create copy of a previously saved prescription changing only few details on next visit of patient.
Create multiple profiles for multiple places you work at to keep data of multiple places separate.
Print prescription - Prescription layout adapts to selected paper size.
Premium Features
You can purchase Prescription Maker Premium to get these additional benefits –
Ad-free app experience.
See analysis (chart of prescriptions vs. date).
Customize PDF.
Add your own watermarks in PDF.
Change date and time of prescriptions.
Enable disabled fields.
And more!
NOTE: For privacy reasons, all user data (including prescriptions) is stored on your device only. It means that if you uninstall this app (or "Clear Data" of this app), all your data will be deleted.
To transfer prescriptions data to another device or for backing up prescriptions data, you can export all prescriptions to a file and then import prescriptions from that file in another device.
Languages supported: Dutch, English, French, German, Hindi, Portuguese, Spanish.
Download App
To enjoy a 15-day free trial of Premium, use the promo code 'smartdoc' at checkout. No payment details are required. This offer is only available in the APK version. Promo Code Terms apply.
Prescription Maker for Windows
Prescription Maker is not directly available for Windows. However, you can install BlueStacks for Windows which allows you to install and open any android app in Windows.
Steps to install in Windows
Install BlueStacks.
Open BlueStacks and sign in with your Google account.
Download our android app (APK file).
Drag the android app (APK file) that you just downloaded into the BlueStacks window.
That's it! BlueStacks will install the app and after successful installation, you should be able to find the app in "Installed apps" section in BlueStacks.
Generate Prescription